About Us
How's Locum Scheduler different from other Job Boards?
We are not only a Job Board, we are a Job Application!
Our Mobile and Web Applications put the Healthcare Provider in Charge!
Permanent and Part time Providers:
Take advantage of our calendar application to request dates with your current employer
Keep your information private to only your employer, or who you choose
Manage scheduling information in a snap with our built in messaging platform
Locum Tenens Providers:
Take the frustrations out of dealing with multiple recruiters
Publish your schedule to the agencies or employers you choose
Search jobs posted by multiple agencies and facilities based on your availability from the web or your mobile device (Great for Moonlighting to make extra cash!)
This is the App you have been waiting for!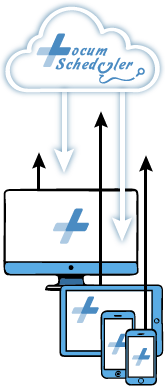 Our Story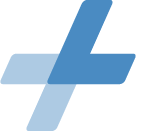 The motivation to create Locum Scheduler arose out of my family's struggle with provider staffing and scheduling in December 2009.
Making a Difference through Technology & Efficiency
At that time, and onto now, my time and career has been spent in the provider staffing and recruitment business. From my experience in the field, I have come to understand some of the inefficiencies and road blocks that plague the current system. While many of the road blocks providers and agencies face are unavoidable, I wanted to create a system that broke past many of the upfront challenges to matching the right opportunity for the providers, agencies, and schedulers.
The upfront challenges, I as a agency typically dealt with, included 3 things: Dates, States, and Rates. "Dates" being the availability of a provider. "States" being the states in which a provider is licensed. And "Rates" being the compensation paid for performing an assignment. Understanding it would be difficult for technology to have an impact on the latter two roadblocks of States and Rates I wanted to try to make Dates as easily communicable as possible. In 2010 everything seemed to be going mobile. Smart phones were becoming the norm and In fact by then 82% of Providers were using them. So harnessing the new mobile technology seemed to be the way to go.
Not being very technology savvy myself I started looking for mobile developers, and soon enough I was referred to SoftTrends Inc, a company with offices in Atlanta and India. SoftTrends had the same passion and desire to make a difference as I did. They were excited at the chance to make a program that could potentially impact so many people. Their drive, creativity, and expertise lead to the program we have today. Without them Locum Scheduler would still be just a dream.
Our Culture & Goals
Our Culture and Goals circle around our motto: "Think about the Patient." From that thought process we are constantly challenging ourselves to come up with new ideas to make the delivery of healthcare more efficient. It is our hope is that we can make it easier for agencies, schedulers, and providers alike to easily connect and communicate so they can deliver quality healthcare to the patients they serve. If all we do is somehow, someway make a positive difference for a patient, we have achieved our goals.
Think about the patient!!
Scott McDonald
Founder
Experience the POWER of Locum Scheduler Today
Our recruitment partners love the Locum Scheduler mobile app. It has exactly the features one needs to identify quality providers and fill schedules quickly. The user interface is intuitive and provides real time communication.